This month has been huge for our development team.  They have burned the midnight oil and have released some truly innovative new functions for your platform.
✅ These features have been developed to make the investigation of allegations easier, make the processing of tasks quicker and with more transparency, and to give you additional assistance when needed.
Workflows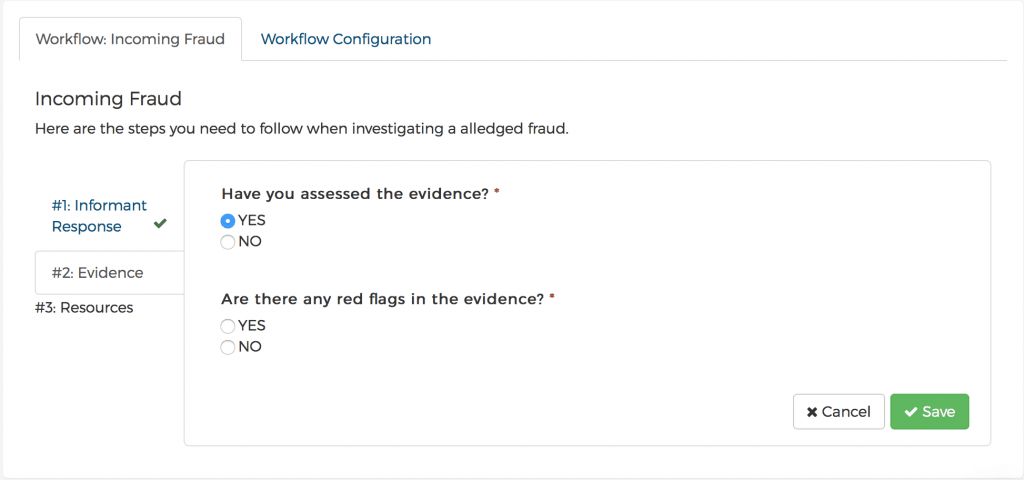 Workflows are a multi-step form that investigators will fill in to reflect the progress on a report.📝
🔍 They can be designed to handle your investigations your way.  Which means that you can separate your investigation into several steps, and present questions to investigators that only need to be answered in certain circumstances.
⤷ Once your Workflow is created, via the Workflows menu, you can then choose to apply it to your incoming Report or Case to continue your investigation.
With Workflows, you can truly run investigations your way.
Have a look at workflows here.
You don't have an account yet ? No problem ➜ Try Whispli for free
Automation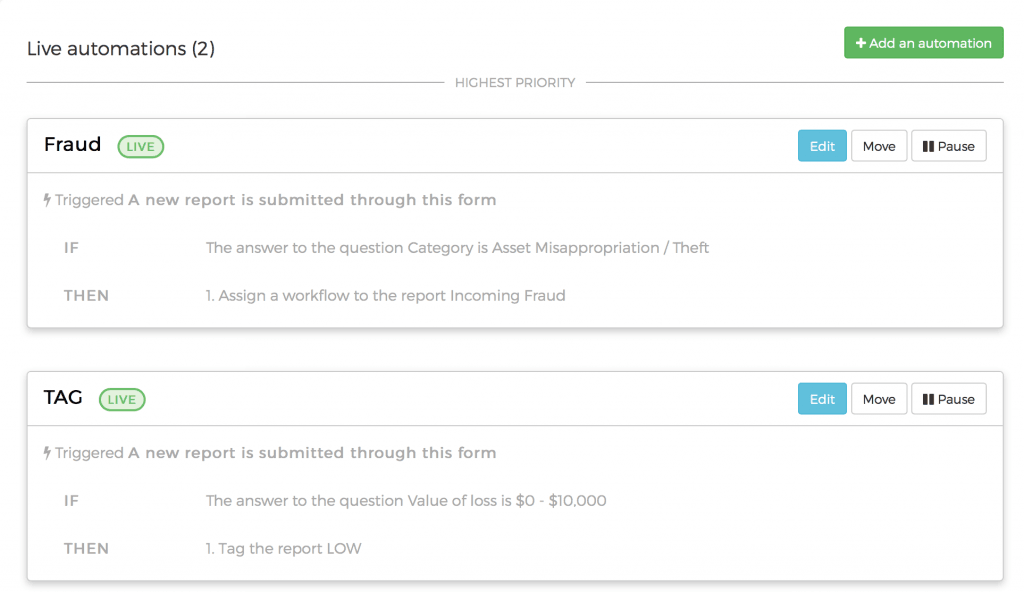 Automations work like magic✨.  They are like automated robots 🤖 that take the drudgery out of manual and tedious tasks.
Just set & forget.
You can set your Automations to run on a Reporting Form, Report or a Case.  So that when certain conditions are met tasks can happen automatically.
Like:
Delegating to a user.
Tagging.
Adding a workflow.
Adding a Team Member.
Notifying another user.
Activity Monitor
Having these automated robots is great, but we need to keep an eye on them.
Therefore the team have created the Activity Monitor, which will help you keep an eye on all the activities that are happening across the platform.
⤷ You can view all activity from the Activity Monitor menu or activity from within an individual Report or Case.
The Activity Monitor also gives you the ability to filter relevant information.  You can quickly filter for a specific event type, a specific automation or when a particular user was involved.
✅ We want to give you traceability across the board and this is just another way we can do that.
Tutorials
Need to learn how to perform certain functions in Whispli?  No problem, we are now rolling out in-app Tutorials to help guide you.
New tutorials will be added continuously and you will be notified in-app by a green dot sitting on the Tutorial icon.
The tutorials will be customised to your access level, so Admin users will not see those only for Super users.
⤷ Have a look what tutorials we already have available.